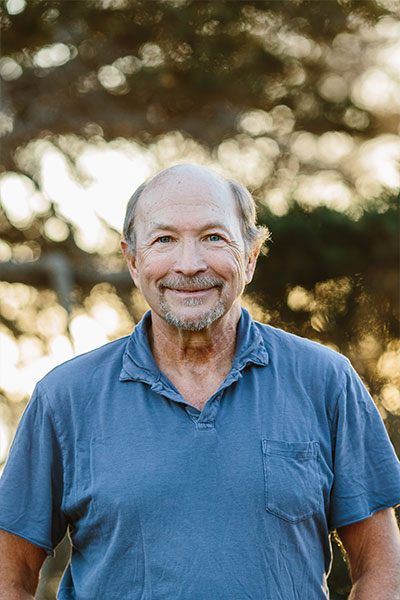 Robert S. Kiken, DDS
Board Certified Oral and Maxillofacial Surgeon
Dr. Robert S. Kiken is a graduate of the NYC College of Dentistry; and he trained in Oral and Maxillofacial Surgery at the Lincoln Medical Center in the Bronx, NY, the busiest surgical emergency hospital in New York City. While there, Dr. Kiken received extensive training in oral and facial reconstruction. Following his internship and residency, he remained at Lincoln as a teaching attending surgeon, instructing students. During this time, he was also an instructor for residents at Nassau County Medical Center on Long Island, NY.
In 1983, Dr. Kiken and his family moved to Santa Barbara, CA, where he started his private practice. He also became a staff member at Santa Barbara Cottage Hospital, Goleta Valley Hospital, and St. Francis Hospital. He is an expert in his specialty, with vast experience in facial reconstruction and dentistry, especially the surgical placement of dental implants and bone grafting procedures. He has continued to maintain a strong presence at Santa Barbara Cottage Hospital, performing maxillofacial procedures, instructing residents, giving lectures, and serving as the Chair of the Ear, Nose, and Throat Department. He also serves on the Trauma Team at Cottage Hospital, treating medically compromised patients in a hospital setting.
In 1990, Dr. Kiken, became a Board Certified Oral and Maxillofacial Surgeon. He recertified in 1997 and 2008. He is also Board Certified by the National Board of Dental Anesthesiology. He is an onsite anesthesia examiner for the California Dental Board, and an instructor in basic and advanced cardiac life support.
Dr. Kiken is a member of several professional organizations, including:
American Association of Oral and Maxillofacial Surgery
California Association of Oral and Maxillofacial Surgery
Santa Barbara County Dental Society
Venture County Dental Society
California Dental Association
In his free time, Dr. Kiken takes advantage of Santa Barbara's local activities, including cycling, running, shooting hoops, and golf. He often ventures out on scuba diving and heli-skiing excursions when time permits. He and his wife Susan enjoy adventure travel, and time with their friends and extended family. Known for his spot-on sense of humor, Dr. Kiken puts all his patients at ease with a great story or anecdote. When you meet with him, you can be confident that your care is in the best hands.
To view a complete Curriculum Vitae for Dr. Kiken, please follow the link below: